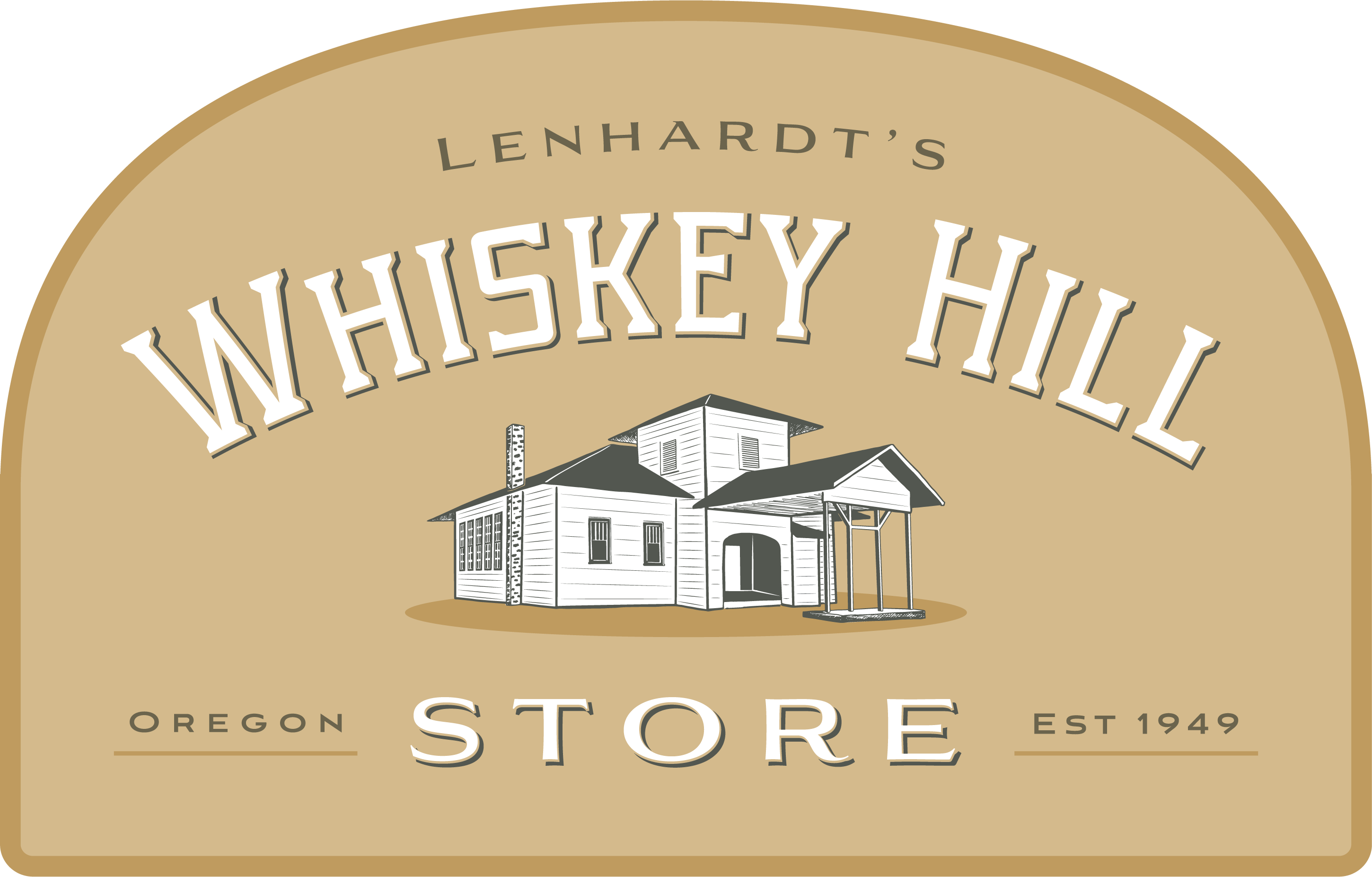 Our Love of This Historic Landmark
We grew up on Whiskey Hill. The Store was our stomping ground. We learned to count with penny candy on the floor. We watched as they opened the wall and moved in the cooler. The ice cream was in the front right corner. The Cheetos were in the first aisle, up kinda high (for an 8-year-old). When we were allowed to ride our bikes by ourselves, the store was our first destination. When we learned to drive, we stopped there for gas. It was part of life on Whiskey Hill in the 70s.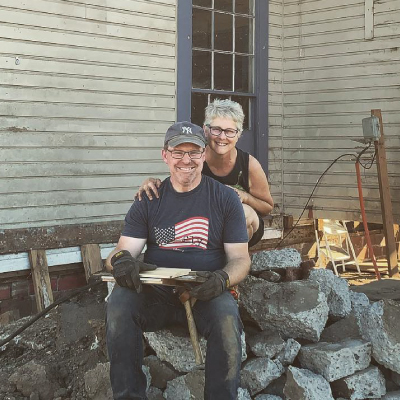 We met in kindergarten in 1971, attended school together through high school, and were always friends. After high school we both pursued dreams. Darryl went to USC/ROTC and continued in the Navy for 23 years. Amy moved to Hawaii. We both married and had families then found ourselves single again. Our paths crossed several times over the years at reunions and such and in 2014 we reconnected through the wonder of the internet and were married in 2015 right here on Whiskey Hill. We were living in Virginia and dreaming of the day we would move back to Oregon to be near our loved ones.
During one of our visits home, we learned Whiskey Hill Store was going to be available to purchase. (Honestly, it was all Darryl's idea.) It took two full years of investigation, planning, phone calls, and emails. It is a very long story, filled with the grace of God and many miracles, but in the fall of 2019, we became what we like to call the 'stewards' of this little piece of Oregon history. We are honored to care for her and this property.
Whiskey Hill Store's History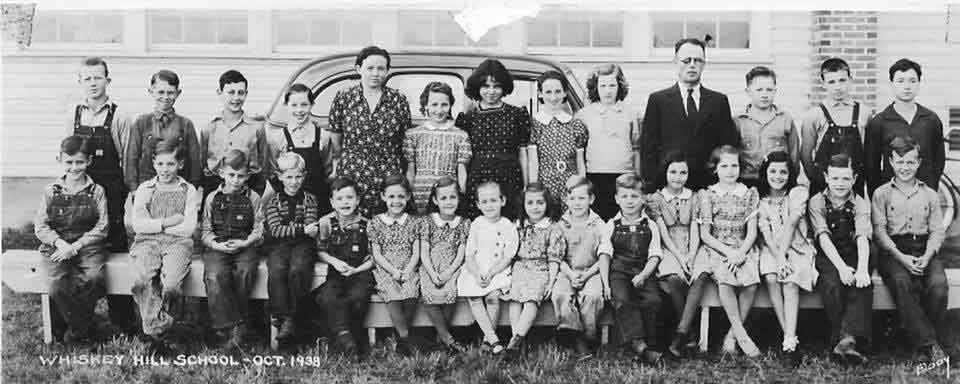 Whiskey Hill Store was built in 1926 as a schoolhouse for children in the rural farming community. It was originally located across Whiskey Hill Road from its current location, right behind 91 Grade School. After World War II, with the advent of more widespread transportation, many small schools consolidated to form larger schools. In 1947 five schools in the area consolidated and construction began. Historic photos show the brick walls of 91 going up right in front of the old schoolhouse. During construction grades 5-8 met in Whiskey Hill School while grade 1-4 met down the road at Needy School. When the new school was ready to open in 1949, the old schoolhouse was sold to Joel Fisher and moved across the road to property he owned. At that time, it became a store and residence for the first people who ran the store, the Yoders.
In 1994 Clackamas County did a census of all the historic properties in the county. The owners had the option to have their property become a registered historic landmark. Mike Johnson, the owner at the time, opted to have Whiskey Hill Store added to that list. Because of this status, our first stop in restoring the building was with the Clackamas County Historic Review Board. It was nerve-wracking, but in the end, we realized they were thrilled she was being revitalized and not torn down.
Over the last 70+ years the building has remained a store and residence. Unfortunately, she had really begun to show her age. She was sagging and wrinkled, and in dire need of some serious attention. As with most restoration projects, there were hidden issues, starting with the foundation. Darryl figured out how to jack the building up bit-by-bit, replace the stem wall and mud sill, shore up the existing block, and replace the rotted joists. Many people have asked us, "How did you know what to do and how to do it?" The funny thing is, as we dug into the structure, the building just kind of told us what needed to be done. Like an injured animal approaching someone for help, no words are spoken, and instincts take over. She began to come back to life. Can a building smile? Can a building throw back its shoulders and stand taller? We like to think so. We have come to love this building as we have poured our hearts and souls into the restoration process.
We have spent the last 18 months living in an old RV in the parking lot, just 15 feet from the road. This unique living situation has allowed us to connect with our neighbors, re-connect with the community, and work long hours without commuting. But one unexpected, invaluable benefit, has been learning the ebb and flow of this little corner of the world. We watch the farm trucks and tractors, we wave at the school buses, we see the hunting caravans, campers leaving for trips, planes landing at the airport, and boats heading to the river. We see the fire trucks and ambulances, and hear the sirens, praying for the neighbors we may or may not know. We have fallen in love with Whiskey Hill all over again.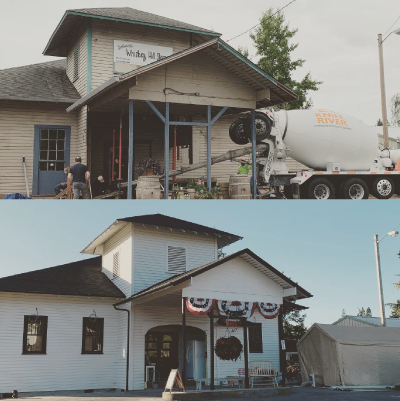 Pursue This Dream With Us
When we were young, we pursued separate dreams. We both left Whiskey Hill and lived many places. We both had the opportunity to travel and see amazing things in this world. But we both had Whiskey Hill in our hearts. When we were planning our wedding, talking of our future, Oregon was at the forefront of our minds. Living on Whiskey Hill was somewhere in those dreams; however, our dreams did not include owning Whiskey Hill Store. But here we are, pursuing a dream together. A dream of revitalizing this little corner which includes restoring the store, replacing the old apartment with our new home, opening a coffee shop/café, creating a gathering place with seating inside and outside amidst beautiful landscaping, stocking a few groceries and having a selection of vintage and antique furniture and home décor.
We hope you will join us and fall in love with Whiskey Hill Store, just like we have.
Share Your Memories
One of our goals is to gather the history of the school, the store, and the Whiskey Hill Community. We invite you to share your stories and photographs with us.  So many people have shared amazing stories with us and we hope to use this venue to gather them in one place and share them with others.
Click the link below to upload your memories, stories, and photos of Whiskey Hill and the school, the store, and the area.
We will review submissions before they are posted on the site.  Thank you!
Lenhardt's Whiskey Hill Store
Follow us as we complete a full restoration of a 1926 schoolhouse in Hubbard, Oregon to create a community store and gathering place.